Imagining the Future Museum:
21 Dialogues with Architects
by András Szántó
Capturing the mindset of a generation of museum architects at a moment of accelerated change.
What will the art museum look and feel like in five, ten, fifty years? In his previous book, The Future of the Museum: 28 Dialogues (2020), New York-based cultural strategist András Szántó interviewed a group of international museum directors, who espoused an expanding set of goals and functions for art museums. Now, in his follow-up volume, Imagining the Future Museum: 21 Dialogues with Architects, Szántó engages in conversations with visionary architects worldwide about what sort of "hardware" will be required for the art institution of tomorrow.
21 dialogues with 25 architects who have designed museums all over the world.
What emerges from the 21 dialogues—all conducted between February and September, 2022—is a composite portrait of a generation of architects working to make the museum more flexible, porous, human-centered, culturally responsive, digitally amplified, and environmentally responsible.
Among Szántó's conversation partners are architects already widely acclaimed for the institutions they've built. But the majority of the 21 respondents are emerging forces in the world of museum design – their median age is around 50 – with many years of museum-making ahead of them. The book includes an original sketch by each of the architects and photographs of selected projects by the featured studios.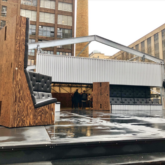 KUNLÉ ADEYEMI
NLÉ, Amsterdam & Lagos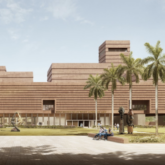 DAVID ADJAYE
Adjaye Associates, London, New York City, Accra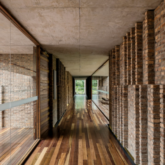 PAULA ZASNICOFF CARDOSO & CARLOS ALBERTO MACIEL
Arquitetos Associados, Belo Horizonte, Brazil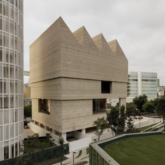 DAVID
CHIPPERFIELD
David Chipperfield Architects, London, Berlin, Milan, Shanghai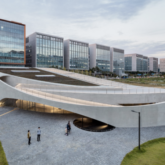 MINSUK CHO
Mass Studies, Seoul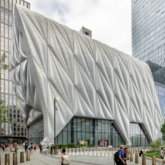 ELIZABETH
DILLER
Diller Scofidio + Renfro, New York City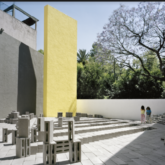 FRIDA ESCOBEDO
Frida Escobedo, Mexico City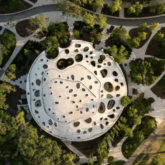 SOU FUJIMOTO
Sou Fujimoto Architects, Tokyo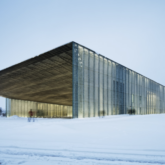 LINA GHOTMEH
Lina Ghotmeh — Architecture, Paris
BJARKE INGELS
BIG | Bjarke Ingels Group, Copenhagen, New York City, London, Barcelona, Shenzhen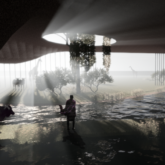 KABAGE KARANJA & STELLA MUTEGI
Cave_bureau, Nairobi
LI HU & HUANG WENJING
OPEN, Beijing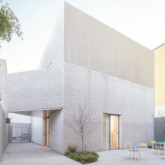 JING LIU &
FLORIAN IDENBURG
SO – IL, New York City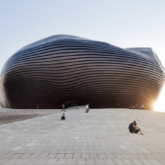 MA YANSONG
MAD Architects, Beijing, Jiaxing, Los Angeles, Rome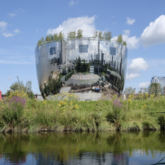 WINY MAAS
MVRDV, Rotterdam, Shanghai, Paris, Berlin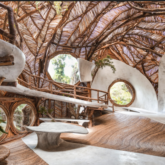 ROTH —
EDUARDO NEIRA
Roth Architecture, Quintana Roo, Mexico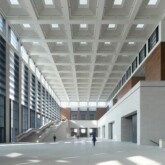 STEPHAN SCHÜTZ
gmp – von Gerkan, Marg, and Partners Architects, Hamburg, Berlin, Aachen, Beijing, Shanghai, Shenzhen, Hanoi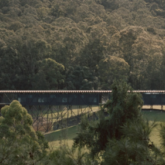 KERSTIN THOMPSON
Kerstin Thompson Architects, Melbourne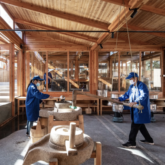 XU TIANTIAN
DnA Design and Architecture, Beijing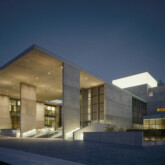 KULAPAT YANTRASAST
WHY Architecture, Los Angeles and New York City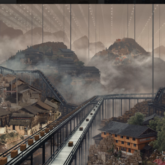 LIAM YOUNG
Southern California Institute of Architecture (SCI-Arc), Los Angeles
---
Events
ROTTERDAM – Het Nieuwe Instituut, February 11
NEW YORK – Brooklyn Museum, February 15
ASPEN – Aspen Art Museum, February 18
LOS ANGELES – Brigitte D'Annibale's site-specific installation B= f (P, E), March 25
VENICE – Architecture Biennale, May 19
BASEL – Art Basel Conversations, June 16 
BERLIN – Bücherbogen Bookstore, June 16
SOUTHAMPTON – Parrish Art Museum, October 13
BRAZIL BOOK TOUR – October 23 – 28
Please check back for details and other events.

Press
---
What will museums of the future be like? Three key takeaways from a new book
In his 2020 book, The Future of the Museum: 28 Dialogues, the cultural strategist András Szántó spoke to museum directors around the world and discovered that institutions were "turning more democratic, community-focused, equity minded, culturally inclusive, and experiential, among other pivots". For his latest book, Imagining the Future Museum: 21 Dialogues with Architects, Szántó spoke with David Chipperfield, Frida Escobedo and David Adjaye, among others, to find out "how the momentous changes of our era" are shaping museum architecture. Below he outlines three key takeaways. Read More call_made
The Museum System Upgrade: A Q&A with András Szántó
András Szántó spoke with Adam Rozan for the American Alliance of Museums about his book The Future of the Museum: 28 Dialogues (2020) and its newly released sequel Imagining the Future Museum: 21 Dialogues with Architects (2022). Read More call_made
'A Balance Between Wonder and Humility': 25 Leading Architects Imagine How Future Museums Will Look in a Post-Starchitecture World
"But a museum that runs on new software will need new hardware. Which is why I spent the spring and summer of 2022 talking with architects from around the world." Read an excerpt from Andras Szanto new book Imagining the Future Museum: 21 Dialogues With Architects on Artnet News. Read More call_made
Aspen Art Museum presents talk on future of museums
What is the future of museums in our global society? That is the question András Szántó and Hans Ulrich Obrist will discuss on the rooftop of the Aspen Art Museum at 4 p.m. on Sunday. They will reflect on how today's generation of architects is working to re-invent the art museum. Szántó's book, "Imagining the Future Museum: 21 Dialogues with Architects," is a follow up to his 2021 book, "The Future of the Museum: 28 Dialogues," in which he interviewed 28 of the world's leading museum directors about the potential of art museums as "spaces for change and democracy."   Read More call_made
'Imagining the Future Museum' at Burlington Magazine
A review of András Szántó's latest book, 'Imagining the Future Museum: 21 Dialogues with Architects,' was published in the printed version of Burlington Magazine by Charles Saumarez Smith. According to Saumarez Smith, "the book traces a clear trajectory away from the big, bold, dominant structures of so many museums designed at the turn of the millennium, exemplified by Gehry's Guggenheim Museum, Bilbao, which hypnotised urban planners at least as much as its visitors, towards structures that are vastly less assertive, provoking ideas instead of conveying information and allowing the visitor to wander freely."
András Szántó on Reading the Art World Podcast
Reading the Art World is a live interview and podcast series with leading art world authors hosted by art advisor Megan Fox Kelly. The conversations explore timely subjects in the world of art, design, architecture, artists and the art market, and are an opportunity to engage further with the minds behind these insightful new publications. In this episode, András Szanto speaks with Megan about how museum leaders today are changing the museums of the future.
András Szántó Invites Us to Imagine the Future Museum in Conversation with 21 Architects
András Szántó spoke with Whitewall Magazine about his new book Imagining the Future Museum: 21 Dialogues with architects. Considering the content, mission, and inner workings of the museum to be its "software," the book proposes that with the changes being made to the physicality of the museum, its "hardware"—the space in which the software exists—must also be due for an update. Read More call_made
Architecture Conversation: Hans Ulrich Obrist & András Szántó
Art museums are changing rapidly in response to accelerated cultural, political, and technological shifts in our society. A new kind of museum is emerging—more open, democratic, and accessible. This demands a new approach to museum architecture as well. Join the Aspen Art Museum on February 19 for a conversation with Serpentine Artistic Director Hans Ulrich Obrist and New York–based author and cultural strategy consultant András Szántó, whose latest book Imagining the Future Museum: 21 Dialogues with Architects, surveys the emerging architectural landscape through dialogues with leading figures in the field. Read More call_made
Art Basel Conversation: The Architecture of the Future Museum
As museums seek to become more open, community-centered, experiential, digital, and connected to nature, architects can help realize their ambitions. Moderated by András Szánto, this conversation explores how architecture can lead the way in advancing and enhancing the museum. With Lina Ghotmeh(Founder, Lina Ghotmeh Architecture, Paris), Klaus Biesenbach (Director, Neue Nationalgalerie, Berlin), Kulapat Yantrasast (Founder and Creative Director of WHY, Los Angeles) and Jacques Herzog (co-Founder, Herzog & de Meuron, Basel). Read More call_made
Book Talk at Behavior is a function of person in their environment, Malibu
Marking the publication of Imagining the Future Museum, this event took take place March 25, 2023 at Bridgitte D'Annibale's recently unveiled site-specific installation, B=f(P,E), Point Doom, Malibu, CA, featuring a conversation with Sandra Jackson-Dumont (Director & CEO, Lucas Museum of Art, Los Angeles), Liam Young (SCI-arc professor of digital space design), and András Szántó, moderated by Emmanuel Olunkwa (editor, Pin-Up, co-founder November Magazine).  Read More call_made
The Business of Art: New Architecture for the Museum of the Future
András Szántó spoke to Circles and Corporate Council members of the Barnes Foundation, Philadelphia, about how architecture and design has and will continue to impact and define the museum experience for visitors across the globe.
Podcast Reading the Art World
Listen to Megan Fox Kelly's captivating podcast episode featuring András Szántó, author of "Imagining the Future Museum: 21 Dialogues with Architects." Published by Hatje Cantz in January, the book provides a rare glimpse into the minds of 21 of the world's most renowned architects as they share their thoughts on the future of museum design: "Across the board, whether you talk to a Chinese architect, or a Latin American architect, or a European architect, is this idea of opening up… Really turning the museum from this citadel or this temple on the hill, into something that is woven into the city and which embraces all of the community and all of the civic complexity that is at its front door." Read More call_made
"Just as a generation of museum leaders began to open the museum up to a larger audience, a generation of architects started to move beyond look-at-me statements and to imagine more welcoming and accessible museums, ones that are intentionally rooted in their communities and urban or natural surroundings."
–András Szántó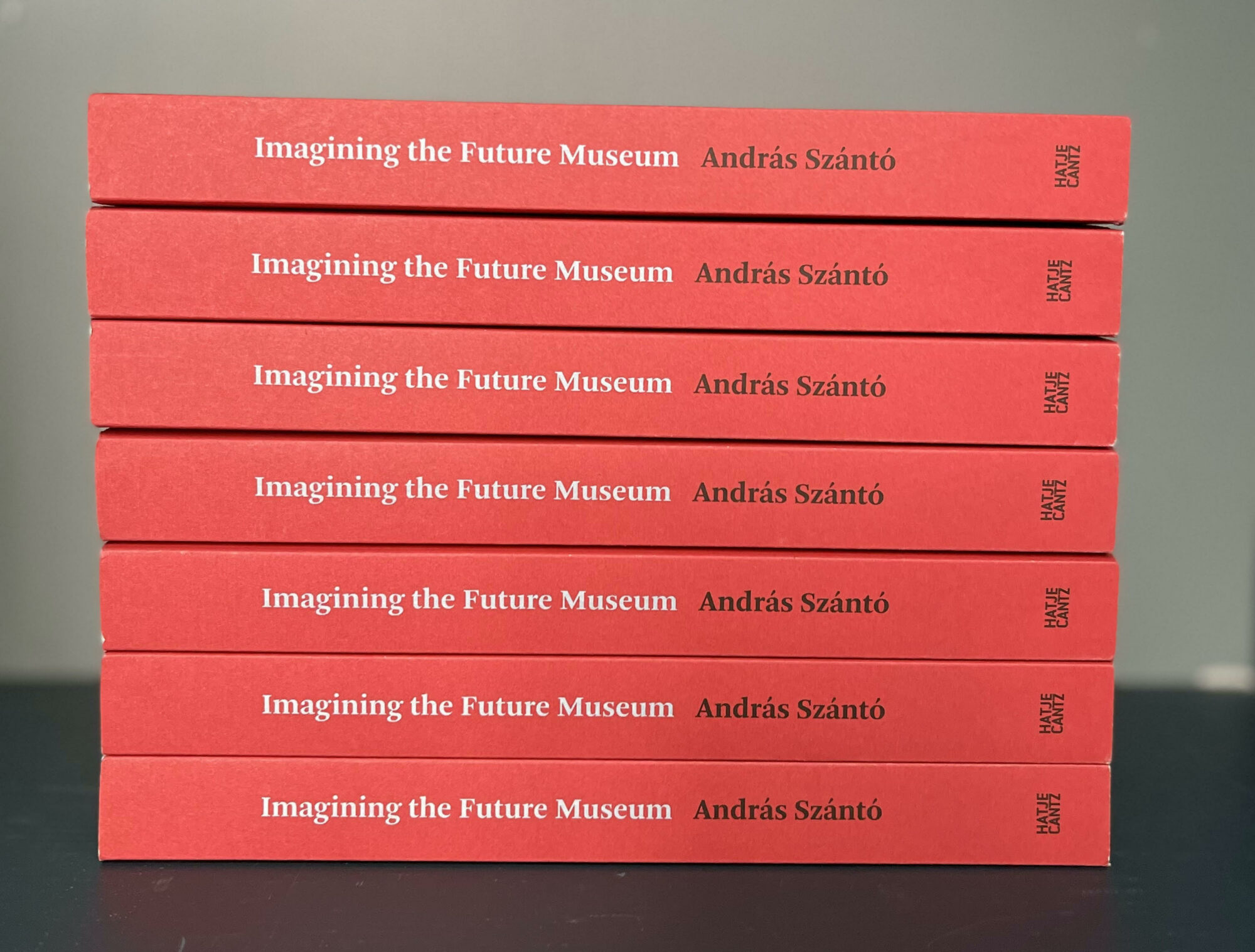 ---
U.S. store book order inquiries Lydia McOscar lmcoscar@dapinc.com
Images courtesy of the architects' studios available here, find image captions

here

.