We approach each project as the unique challenge it is. We take time to listen and learn, grounding our findings in a deep dialogue with our partners and their constituents. We back up our work with rich content and high-quality research. Whenever possible, we aim for long-term engagements with our clients, which ensures continuity as agendas evolve. While we have a wealth of experience, we don't believe we have all the answers—but we do know where to look, and, when necessary, bring the best minds to support our collaborative endeavors.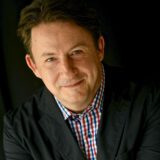 András Szántó
András Szántó advises museums, foundations, educational institutions, and corporations on cultural strategy and program development, worldwide. He earned his Ph.D. in sociology from Columbia University. A widely published author, his writings have appeared in The New York Times, Artforum, Artnet News, and The Art Newspaper, among other publications. As a consultant, he advises some of the world's leading cultural institutions and corporate art programs. He has lectured on art business at the Sotheby's Institute of Art and has directed the National Arts Journalism Program at Columbia University. At the Metropolitan Museum of Art, he helped launch and oversee the Global Museum Leaders Colloquium, a series of seminars for museum directors. He is a frequent moderator of the Art Basel Conversations series. Born in Budapest, he has curated exhibitions on Hungarian art of the 1960s and 70s. His most recent books are The Future of the Museum (2020) and Imagining the Future Museum (2022). He lives in Brooklyn.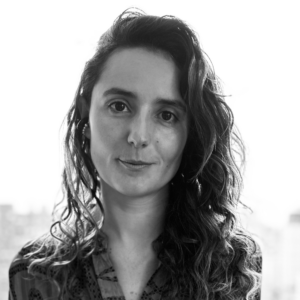 Laura Noguera
As Creative Director at András Szántó LLC, Laura supports projects' development and visual design from inception to delivery. Her approach to consulting is rooted in years of experience in management consulting in the corporate and cultural sector in Latin America. Based in Brooklyn, Laura graduated from Los Andes University, Colombia, with a bachelor's degree in business administration. She received her M.P.S. in Art & Cultural Management from Pratt Institute, New York, where she currently teaches.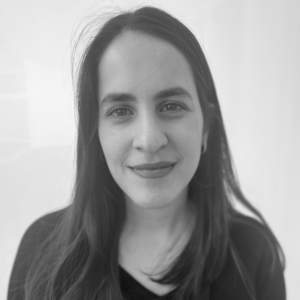 Guadalupe Lobeto
As Project and Research Coordinator, Guadalupe manages project logistics and conducts research for each client. She holds a BA in Humanities from the Universidad de San Andrés (Buenos Aires, Argentina), and an MA in Arts Administration from Columbia University (New York, USA). Prior to joining ASLLC, she worked at numerous art museums and galleries, including Miguel Abreu in New York, MACBA and MALBA in Buenos Aires, and the Peggy Guggenheim Collection in Venice. She is also the co-founder of Historias Entre Lienzos, the first digital archive of female artists in South America.
Emily Markert
Emily serves as Managing Editor of Imagining the Future Museum: 21 Dialogues with Architects and supports curatorial and editorial initiatives.
Expert Team
András Szántó LLC frequently collaborates with external consultants and experts in the field to tailor-fit the project team to each client or initiative.
Let's talk.
If you would like to arrange a consultation to learn more about what we do or work with us, please contact info@andrasszanto.com